Mark Dowse
November 27, 2023
MD BUSINESS INTERIORS of Exeter build mezzanine floor projects across Devon.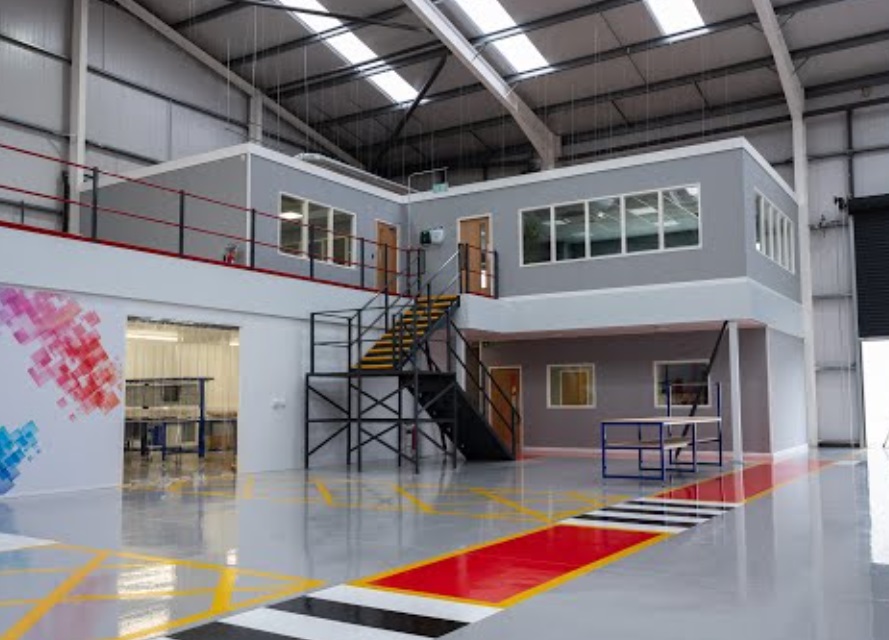 All mezzanine floors require bespoke design and build. They are a popular choice for many wanting commercial office refurbishment to increase office space. They add extra room to an office or into a warehouse or factory area. They can add touch of style, and often help to ease the foot traffic and increased premises occupancy.
If a mezzanine floor might make a good addition to your workplace, there are several things you should think about at the start. Here we show some points to consider in the mezzanine office design that you need to consider.
Overall project savings
Installing a new mezzanine may alleviate the need to completely move premises or rent additional office or warehouse space. Effective space planning and feasibility tests can plan for all eventualities.
Structural changes
Adding a mezzanine floor is no small task. They tend to be heavy, and that extra weight will need to be supported by the existing floor or sometimes walls. Often additional doorways need to be created for general access or diverting safe fire escape routes, forklift trucks etc
Building regulations
All commercial office buildings must meet with the appropriate building regulations. We will give advice on gaining compliance. Fire safety is key so good communication from your manufacturer with the local building control office and fire office is essential. A good understanding of the latest regulations saves time and money. All smoke and fire detection systems and travel distance must be approved.
Practicalities
Mezzanine floors are a big investment so are always integral to the business's functionality. You need to consider all aspects of this. This includes wiring for electrical outlets, appropriate lighting and heating fixtures, heat and fire insulation, any additional toilets/welfare facilities and so on….
For a quote and/or just a chat to assess feasibility call us on 07862 258214
NB – photos show are generic