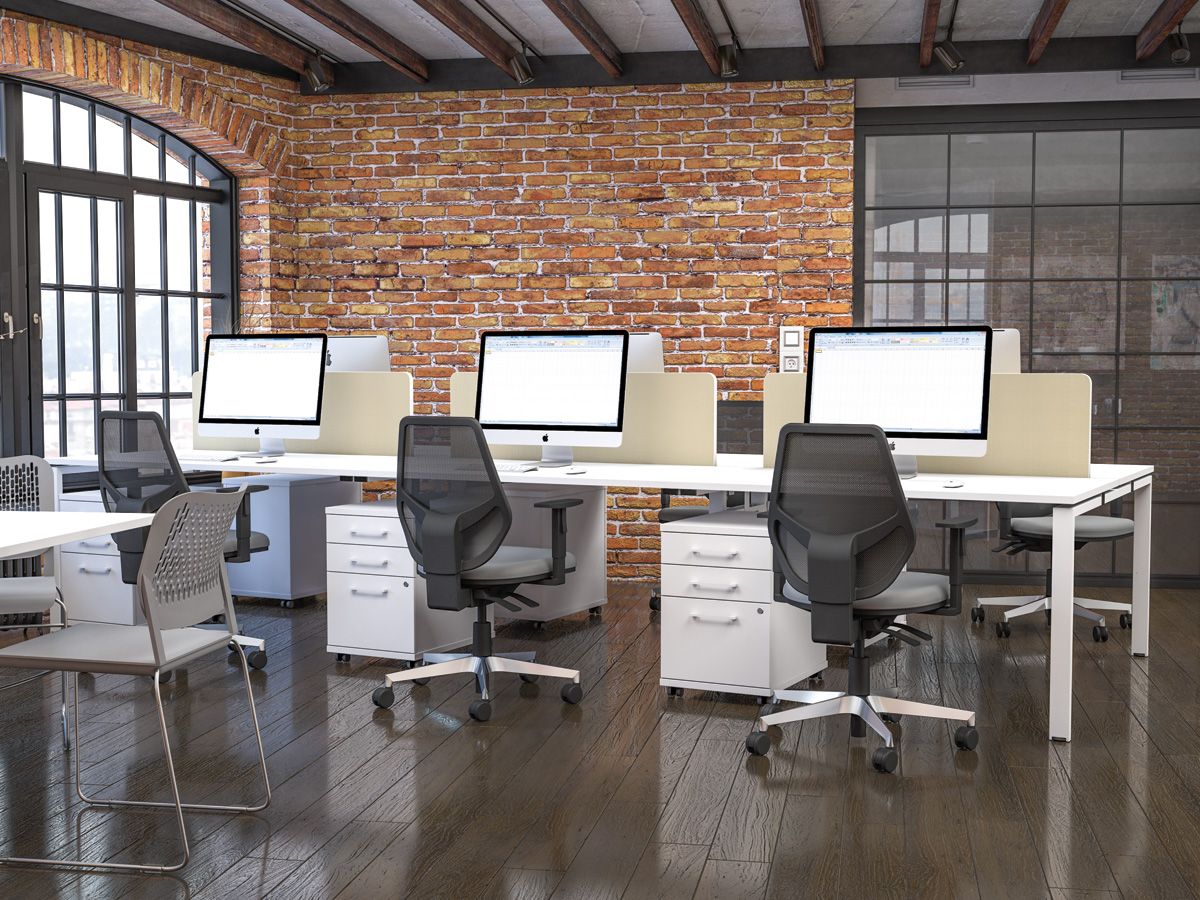 How much office space do I need?
There's nothing worse than working in a tiny office that feels so small you can barely think. Working in too close proximity to your colleagues can cause a number of different issues.
That being said, being so far away from your teammates that you have to take a small hike to chat to them about your latest project can make things pretty inefficient, too.
It's easy to miscalculate how much office space your business really needs, if you do get it wrong, it can negatively impact productivity, employee satisfaction or your plans to expand in the future.
To make sure you get it right first time, here's our guide on working out exactly how much space your business needs.
How much do I need per employee?

Generally, we'd recommend around 100 sq ft per employee.
This can vary, however, depending on several factors. Those factors include plans for your business' future, the sector you're working in, and what kind of workspace design features you want to prioritise.
Businesses in certain sectors can get away with a smaller office, whereas some will need a bit more space. If you're working in a sector that generally does most things online, such as a digital marketing agency or solicitors, you'll be able to cope in a workspace that isn't so roomy. Generally, creative businesses such as architects, or those that need to file a lot of physical papers, should be looking for a larger sq ft per employee.
If you're struggling to visualise what 100 sq ft per employee looks like, a king-size bed is approximately 40 sq ft.
What else could impact the space I need?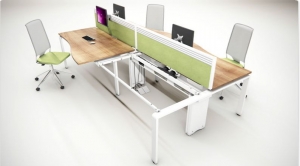 When choosing an office space, there are factors other than your staff that you'll need to take into consideration.
For example, if you're planning to grow and hire more people, it's no good choosing somewhere that's the perfect size for the staff you currently have. Instead, work out how much you're planning to expand your workforce in the next couple of years, and account for that instead.
Additionally, look at the layout of the square footage you're working with. An 18,000 sq ft open space is going to be much easier to fit your staff in than somewhere that's an odd shape.
The extras – after you've figured out how much space your workforce needs, you're going to need to add in some room for the extras.
From meeting rooms and co-working spaces to individual offices, a kitchen, and even somewhere to relax, depending on your workplace culture, you're probably looking at including at least a couple of these features.
It's also important to think about what furniture you might want. If you're planning on squeezing employees into less than 80 sq. ft. per person, it'd be a good idea to think of some clever ways to save space on things like storage and meeting rooms. For some examples, take a look at our work to see how we have used space to maximise employee comfort and productivity.
If you're planning on moving into a new workspace, let us know, and we can help you figure out how to effectively use your new office to maximise productivity and make sure your employees are happy at work!
NB – original article from Chameleon BI July '19