The Right Office Furniture Can Help You to Work Smarter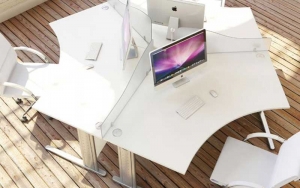 Today's workplace mantra appears to be 'work smarter, not harder'. But what does this really mean and how can you create a working environment that allows you to work in such a smart way?
Working smart is about improving results without shelling out lots of additional cash and putting added pressure on your employees. Businesses wishing to increase their profit margins may assume that the only way to do this is to increase the workload of existing staff members or to take on more personnel. However, there are other ways to bolster productivity and success. Even simple things, like changing workplace furniture, can have a positive impact.
Smart working
Modern design and technology has opened up myriad possibilities for firms keen to improve their working practices. Now, companies are free to explore a whole range of options, from mobile working to remote training. This means there are many different approaches that businesses can take in a bid to become 'smart'.
Basic changes like investing in new desks and chairs, can have a marked impact on productivity and can therefore boost profits too. If you're keen to ensure your team operates as efficiently as possible, it's worth putting some time and effort into choosing high-quality, practical furniture solutions. Being comfortable and having easy access to important items will help ensure your workers are able to function effectively and efficiently, and it will minimise any employee downtime.
Meeting tables can be made smarter too. By investing in smaller tables or desks that can be easily moved or folded away, you may be able to open up a significant amount of extra workspace. This additional square footage can be used for whichever purposes you see fit.
Smart furniture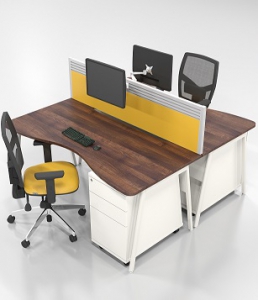 The right furniture solutions will let you do a great deal more with far less. They will also enable you to achieve your goals without breaking the bank. Quality is vital, as is style, but this doesn't mean that you need to spend thousands on each individual workstation.
There is not one specific solution that will allow you to work in a smarter way. Different options may be more or less suitable for your business, depending on your own unique needs. However, all desks, chairs, storage and meeting tables should be sourced with smart working firmly in mind. Think comfort, quality, space and functionality, and always be sure that the items look the part too. After all, if your employees and visitors are not impressed with your working environment, both trust and morale may fall as a result.
If you have any queries about the best solutions for you, get in touch. Here at MD Business Interiors, we have a huge range of furniture products that could help your business to work in a smarter and more focused way and we are on hand to help you make the most appropriate choices.
Selecting the right furniture for your work space could help to promote your organisation's long-term success and it could also raise morale among your personnel.