Whether you are planning a simple office makeover or a complete refurbishment finding the right company to deliver it is a hugely important part of the process.
Office refurbishments – 5 Top Tips
However, what are the important factors when looking for a supplier?  Here are 5 Top Tips to help you find the perfect partner.
1 – Trade specialist or Turnkey solution
The first thing to consider is the type and scale of your office interiors project as this will decide the support you need. For smaller projects you may be looking for a specialist in a particular area such as flooring, partitions or office furniture. However, typically  refurbishments involve a whole host of different trades and expertise covering aspects such as building, plumbing, data and electrics, flooring, furniture & storage, design & space planning. If this is the case then looking for a supplier that can give a 'turnkey solution' – providing all the support you need for a project – could be the answer.
2 – Experience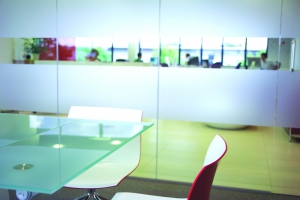 It should go without saying that ideally you are looking for an office refurbishment and fit out specialist who has plenty of experience in the type of work you are thinking about.
Take the time to have a look at other projects they have worked on, you will normally find these on their website or simply ask them to give you some case studies and examples of their work.
If you are talking at a Turnkey supplier then it is also worth asking for examples where they have project manage a refurbishment using multiple trades on site.
3 – Reviews and client feedback
Of course, you are not only interested in what their previous projects look like but also what their clients thought of the finished project and the process of getting there.
You can search on-line for feedback about them but also ask them to give you some contact details of their existing clients for you to talk to.  Give them a call and ask them about the whole experience.
4 – Communication and rapport
Whichever supplier you choose will be working closely with you, your business and your staff through what can be a stressful time.  Therefore it is essential that you work with a supplier with which you can communicate easily, build an effective working relationship and trust to deliver. Use the quote process to get a feel for how they work, listen to you and communicate.
5 – Free space planning and design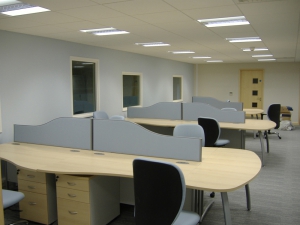 Some suppliers offer Free space planning and design services which give you the perfect opportunity to see how they think, listen and communicate. It also gives you the chance to investigate some creative solutions before you spend a penny!

If you would like to find out what we can do for you please contact our MD Mark Dowse via the website contact page for an informal initial chat…..